Matt Bishop Named ACM Distinguished Member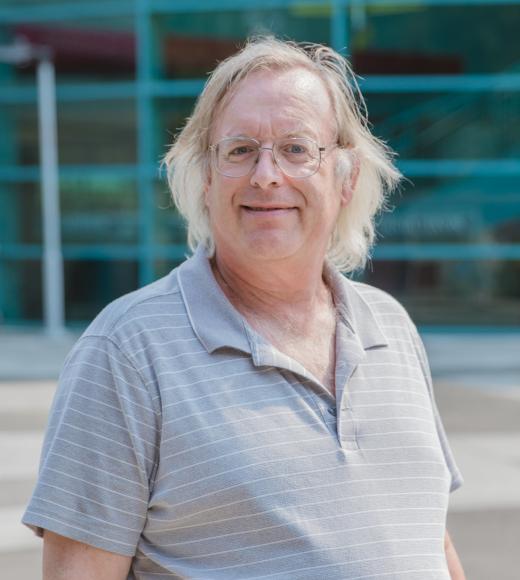 Computer Science Professor Matt Bishop was named a Distinguished Member of the Association for Computer Machinery, or ACM, for his outstanding scientific contributions to computing. 
Distinguished members are nominated by their peers for work that has spurred innovation, enhanced computer science education and moved forward the field, according to the ACM press release, and each have more than 15 years of expertise, leadership and/or mentorship in the field. Bishop is the fourth UC Davis faculty member to receive the honor, following his CS colleagues Vladimir Filkov and Hao Chen and Electrical and Computer Engineering Professor John Owens. 
Bishop is known for his research and teaching in cybersecurity. His lab analyzes and models computing systems to identify and eliminate potential security issues to make the system as safe as possible. He is perhaps best known for his work in election security, and has helped election officials in California and across the country vet their electronic voting systems and processes to find and fix security issues since 2003.  
He received his bachelor's degrees in astronomy and applied math and his master's degree in math at UC Berkeley, and his second master's degree and doctorate in computer science at Purdue University. He worked as a research scientist at NASA's Ames Institute for Advanced Computer Science and as a faculty member at Dartmouth College before joining UC Davis in 1993. 
Since then, Bishop has written two textbooks, published more than 250 papers, received the College of Engineering's Outstanding Faculty Teaching Award and won both the Founder's Award and the Academia Award from the Colloquium for Information Systems Security. He has also taught the department's undergraduate cybersecurity course since he joined UC Davis and serves as the faculty advisor to the Cybersecurity Club at UC Davis.  
The Association for Computer Machinery is the world's largest educational and scientific computing society. It unites educators, researchers and professionals to inspire dialogue, share resources and address the field's biggest challenges. 
Primary Category
Tags